The blog is undergoing a major redesign—some articles might have incorrect formatting. We're working on it!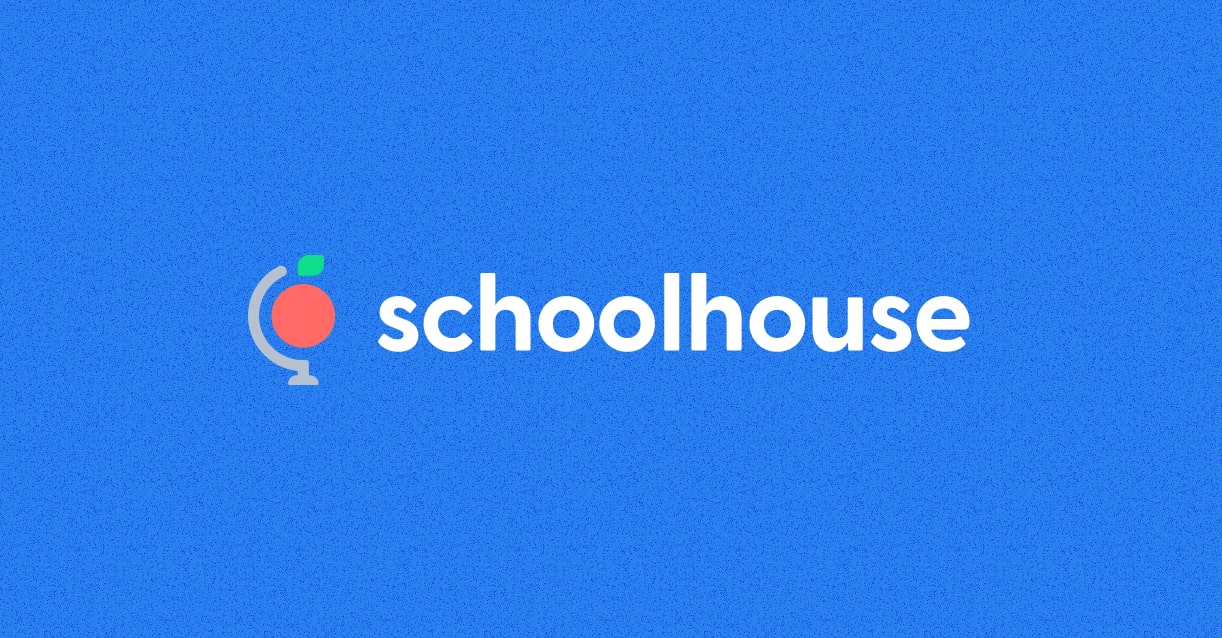 Roughly a thousand years ago, the acclaimed mathematician Fibonacci (1170-1250) popularized the modern numerical script and effectively replaced the usage of Roman numerals. Could you possibly imagine adding MMX to DCIV let alone multiplying or dividing? Fibonacci, however, had to spend years traveling all around the Mediterranean before writing numerous papers advocating for the virtues of this numerical script. For the majority of history, sharing knowledge has required intense effort on the part of the pursuer. However, with the advent of technology, information can now spread at unprecedented levels. Yet, it is sometimes hard to find live help while learning without paying a price. Whether it be the high costs of private tutoring or the need to commute to study groups or lectures, it is oftentimes difficult to find accessible help. This gap is being actively bridged by the non-profit organization Schoolhouse, where learning has no borders.
Schoolhouse is an online platform where free peer-to-peer tutoring can be provided by quality tutors who are certified in their knowledge. The focus of Schoolhouse is especially rooted in providing accessible math tutoring of a high standard, free of charge.
Besides being free, Schoolhouse has other benefits, such as the fact that learners can work with tutors in small group sessions where they are given the attention they need, rather than being lost in large classes or lecture halls where the teacher has little to no connection with the student. By working with a free online math tutor, learners can get live help while building skills from the comfort of home. Moreover, many learners on Schoolhouse develop a following with their tutors and continue to study and practice the course together. Series) are created for this exact reason, where students can come to a sequence of sessions with the same tutor regarding a specific mathematical topic. This fosters the development of an environment where quality math tutoring is not a bore, but rather an engaging and fulfilling experience. All math tutors are volunteers who have been certified in the topics that they teach by recording themselves reasoning their way through Khan Academy math Unit Tests and Course Challenges. This ensures that tutors have a substantial understanding of the content they deliver and assist learners with. In this way, learners are able to maximize the benefits of online math tutoring.
After making an account on Schoolhouse, learners over the age of thirteen can get free online math tutoring with certified tutors from basic pre-algebra to advanced calculus. If a learner doesn't see a session scheduled that meets their needs, they can request sessions on specific topics after which tutors create sessions around their specifications. Users can see the experience level and ratings of these free online math tutors, which can help while browsing for the perfect session. After finding a Schoolhouse session or series that matches their needs, learners can register for the session. When it's time for the session, learners can easily join through the Zoom link created on the website. During the session, learners are welcome to ask tutors questions and are allowed to engage with the topics at hand.
What subjects are offered?
Schoolhouse offers a wide range of pre-algebra courses through one-time sessions conducted by certified tutors, and a series of sessions conducted to teach everything in pre-algebra from the basic recognition of prime numbers to two-variable equations and introducing function notation. We currently have many great sessions and series being run to teach pre-algebra such as Akash's 2021-22 Pre-Algebra Mentioning series, where students can request which topics they need tutoring in and then they will go over fundamental problems to establish mastery of those concepts.
At Schoolhouse, we cover all aspects of Algebra 1 and 2 with sessions run by numerous qualified tutors are conducted every day. From the foundations of algebra to logarithms and polynomials, Schoolhouse has everything covered. Minakshi, for example, is currently hosting an in-depth series) where she covers all the content of Algebra that is often glanced over by teachers at the cost of the students' understanding and interest in the course.
The jump to calculus may very well be the largest move in a student's mathematical career and although many stumble upon the road, Schoolhouse has experienced tutors running sessions and series that cement all the algebraic and trigonometric prerequisite math a student would need to excel in calculus. These sessions and series cover the basic composite functions, conics, imaginary numbers, trigonometry, vectors, matrices, and more.
As we mentioned, calculus is clearly the most difficult hurdle in a learner's mathematical career yet Schoolhouse has many certified tutors, from calculus prodigies to teachers and college professors. To prepare students for the jump to calculus, a numerous number of tutors have formed bootcamps and summer series to get these students ready for the road ahead. Tutors have also been creating resources for these students to ease the study process and boost their understanding, such as Michael F's AP Calculus BC Formula Sheet and Iyas B's Ultimate AP Calculus Review.
Schoolhouse also offers Statistics, Geometry, SAT preparation, AP review, and much more! New sessions are added daily—explore what Schoolhouse has to offer!
In order to become a tutor, make an account and follow the steps on "Become a Tutor" page!
Is online math tutoring really free?
Yes, it is at Schoolhouse! All tutors are volunteers and all sessions are provided free of charge.
Where can I find a free online math tutor?
How old do I have to be to use Schoolhouse?
We currently require all learners and tutors to be at least 13 years old.
Does Schoolhouse only provide free online math tutoring?